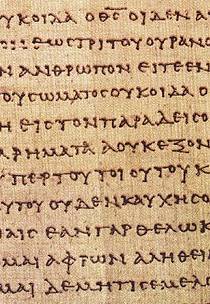 During 2008 our Spiritual Formation Group (SFG) will read through the New Testament together. We welcome those who have not yet established a disciplined reading of Scripture to join us. Please feel free to share your questions, comments, and insights with us by commenting on this post. Following are the readings for 1-7 January.
1 Jan Matthew 1:1-25
2 Jan Matthew 2:1-23
3 Jan Matthew 3:1-17
4 Jan Matthew 4:1-25
5 Jan Matthew 5:1-26
6 Jan Matthew 5:27-48
7 Jan Matthew 6:1-18
Let us pray.
Almighty God, open our hearts and minds
by the power of your Holy Spirit,
that as the Scriptures are read
and your Word is proclaimed,
we may hear with joy
what you have to say to us today,
and, having heard, we may fully obey
him who came and is to come,
even Jesus Christ our Lord. Amen.