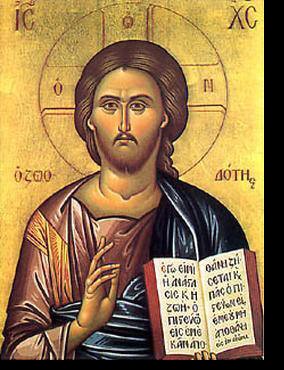 Reflection: On Faith And Knowing (Part 1)

I want to say this well, not least of all for my daughter's benefit. It is no easy thing being Christian in a culture that doubts whether truth exists and, if so, whether it can surely be known. It is no easy thing being Christian in a culture that elevates diversity and tolerance to the highest realms of virtue. It is no easy thing being Christian in the public education system, in the private workplace, in the sociopolitical arena. She needs all the help she can get to navigate these shoals of faith – all that I can offer and more – as do we all. So, I want to say this well, though I am not up to the task. I trust that the ideas, and not my expression of them, are the important thing, and that the Spirit can work through the word faithfully, if not articulately, offered.

There is a line in the climactic scene of Tim Allen's Santa Claus 2: The Mrs. Claus that elevates the film from just good-humored, family entertainment to high theology. Charlie, Santa's son, says to the skeptical, future Mrs. Claus: "Seeing isn't believing. Believing is seeing." And in that moment, her eyes are opened and a new reality breaks in.

How do you know what you claim to know? is always a valid question about the sources, methods, and limits of knowledge. As Christians, when we start our creeds, "I believe," or "We believe," we really mean to say "I know," or "We hold this true," so skeptics have the right to respond, "That may be fine for you, but how do you know, really?" The best and only answer we can give – and the answer the Apostolic church always has given – is: "Seeing isn't believing. Believing is seeing." Or, as the writer of Hebrews words it: "Now faith is the substance of things hoped for, the evidence of things not seen," (Heb 11:1, NKJV). It is by faith that we understand, he goes on to say (cf Heb 11:3). Faith is both the source and mode of knowledge through which we may ascertain truth – not opinion or preference, but an understanding that corresponds to the deepest, most fundamental reality.

This is true because the most fundamental knowledge is not abstract or objective, but personal and relational. Since God is the truth in which we live and move and have our being (cf Acts 17:28), the source and means of knowledge is personal relationship between creature and Creator, a relationship made possible by faith. We understand truth – we know – because faith draws us into a personal relationship with the one who is the Truth. Through Christ, in the Holy Spirit, we become partakers of the divine nature and are led from faith to virtue and from virtue to knowledge (cf 2 Pe 1:4-5).

The knowledge we gain in this way is not new revelation; it is personal certainty of the truth passed down by the church in sacred tradition: in scripture, liturgy, hymn, sacrament. God is love, the church tells us, for example, and through faith we apprehend the truth of this in an experiential, relational way. We reach a point where we no longer need say only, "The church teaches," but "We know." I am wary of God-talk that begins, "God spoke to me and said," and ends with claims unsubstantiated by the church and sometimes rejected by the church. But I am no longer skeptical of God-talk that ratifies the tradition of the one, holy, catholic, and Apostolic church. I, too, have heard God speak in this way, and there are certain truths that I now know.

The connection I've described between faith and knowledge is not well accepted in secular, materialist environments such as those created and dominated by Enlightenment philosophy; modern Western thought is still enthralled by Descartes, Newton, Bacon, et al, for whom knowledge meant knowledge of the material world gained through rational, objective, and materialist methods. And, we must grant them their due measure of success; their methods lead to considerable predictive power over natural phenomena. But, theirs is a restricted, minimalist view of knowledge. As Christians, faith provides us a deeper and prior source and means of knowledge. It is important that we not give way before the materialists' exclusive claims to the source and means of knowledge. Simply because they say that reason and objectivity are the only ways to know does not make it so. That is their story to which they have a right. But we have a different story and a different knowledge that subsume and transcend the reductionism they offer. We know, through faith, what they can never know through reason. And it is knowledge, the very wisdom of God.

9 But as it is written:
" Eye has not seen, nor ear heard,
Nor have entered into the heart of man
The things which God has prepared for those who love Him."

10 But God has revealed them to us through His Spirit. For the Spirit searches all things, yes, the deep things of God. 11 For what man knows the things of a man except the spirit of the man which is in him? Even so no one knows the things of God except the Spirit of God. 12 Now we have received, not the spirit of the world, but the Spirit who is from God, that we might know the things that have been freely given to us by God.13 These things we also speak, not in words which man's wisdom teaches but which the Holy Spirit teaches, comparing spiritual things with spiritual (1 Cor 2:9-13, NKJV).

So, the church lays claim to knowledge – knowledge transcending the material and imparted through relationship and spiritual (Spiritual) revelation. It is not merely private, subjective impression but objective knowledge verified by the experience of the faithful for two millennia – knowledge available to all those who come to God through faith in Christ. When the church speaks with a single voice – when it proclaims that which has been believed always, everywhere, and by all (St. Vincent of Lérins) – we can accept its voice as the voice of knowledge and truth. Faith is not what the church offers instead of knowledge; faith is the knowledge the church offers.